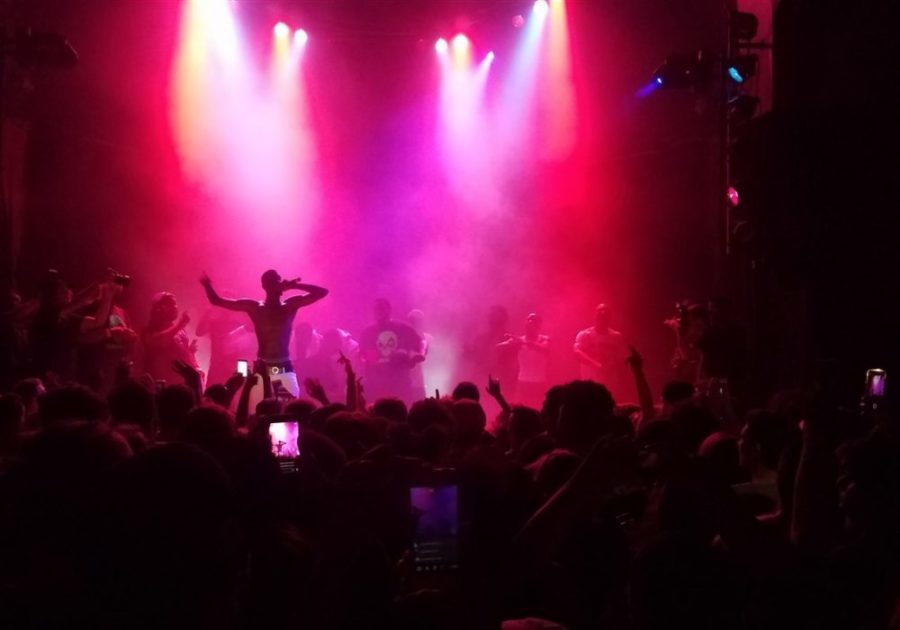 Get your SONG to a Label!
You need a management firm to help you secure a distribution deal or a record deal with a major label!
How many Labels might be interested in you?
We can present your music to labels!
You need leverage in order to get the best possible offer. Leverage can be the strength of your music or your fan base.
How many Night Clubs are looking for talented Artists?
What is your Brand?
Your Brands is now an important issue on the negotiations table.
YES Record labels have the money to get you out there!

How many Magazines have you been in?
Have you considered licensing your music out?
Are you on ITunes?
Are you on Amazon.com?
How many Radio Stations are playing your song?
How many Nightclubs have you performed in?
How many Record Pools are supporting your song?
These are a few of things that we have to do on your behalf!
Music is work.
Our Customers?
Let our past customers do the talking!
It takes more than 1 person to make it.
We have helped Artists in many ways such as Recording, Promotion, Distribution, and Broadcasting.
Any Record label wants and artist that are ready to sign!
Labels want to see your investment in you before they invest in you.
We help get you seen, heard and signed.
Is there a guarantee?
No!
There are no guarantees in life.
We have a plan of action and that is what we do.
This business is about numbers, popularity and a lot more.
It use to be about good music.
Now it is about business.
Lets get it started.
Go to http://makeitorbreakit.com/start
ARE YOU READY?
So you've recorded an album, played some pretty big shows, and are making some noise in your local scene…now what?
Do you know how to take your career to the next level?
After a certain point, artists need to start looking at putting together a team to help them get further in the industry.
This is where the Artists Professional Team comes in.
This is your elite team of industry insiders that are diligently working to get your music and your artist out to the public…or at least that's what they should be doing.
It's important to know the role of each member of your professional team so that you can hire the best person for the job.
Personal Manager:
Probably the most important person working for your artist, the personal manager is essentially the quarterback of your artist. They're responsible for coordinating all efforts between the artist and your record label, radio promoter, publicist, publisher, booking agent, and business manager and all other music contacts.
Your personal manager should be the first member of your team that you choose, and can then help you assemble the rest of your team. The manager will also usually make some business decisions for the artist, assist in the creative process, as well as working with your record label.
Business Manager:
You may not be able to afford a business manager at first, but the more money you start making, the more likely it is that you're going to need a business manager. The business manager usually collects royalty checks for the artists, takes care of their bills, and makes sure to properly handle all taxes and investments on behalf of the artist.
Attorney:
Probably the most powerful member of your music contacts will be your attorney. The attorney deals on your behalf with all the major power brokers you encounter during the course of your career. Your attorney should be heavily involved in negotiations whenever you sign contracts with publishers, labels, managers, and agent. Many of the most prominent entertainment attorneys are based in New York and Los Angeles, but others have been spreading to cities such as Nashville, Atlanta, Chicago, and Philadelphia.
Booking Agent:
Having the right booking agent can make the difference between playing a good show and playing a great show. Agents are responsible for scheduling live performances for artists for either individual dates, or regional and national tours. You want to find a talented agent that has established relationships with many of the big name venues all throughout the country. Booking agents can sometimes be the most difficult member of your team to secure because you often need to convince them that you are worth their time and effort.
Publicist:
The publicist's job is to obtain media coverage for clients in print, TV, and electronic media. Their responsibilities usually include securing media coverage, mailing/emailing press kits to music writers, communicating with the manager/agent/record label, and hiring hair and makeup teams for TV and magazine shoots.
A&R has always been one of the most misunderstood aspects of the music industry.  Heck, a lot of people don't even know what A&R stands for (Artist and Repertoire, taken from the days where an A&R reps job was to link songwriters up with a performing artist).  In the past, the most commonly known aspect of an A&R reps job was discovering unsigned talent and getting them a record deal, which was partially true.  Today, you don't even have to leave your couch to discover new music, but musicians still salivate at the thought of getting their music discovered by an A&R rep.
Truth is there aren't that many major record labels anymore, meaning less A&R departments, meaning an even less chance of being discovered by one of them.  It has been said by many in the industry that in the digital age, A&R is dead.  However, like most facets of the music business, the digital age has merely transformed it.  Now there is a new definition of how A&R works.
Back in "golden years", A&R used to serve as the middleman between the artist and record label and work very closely with the artist.  They would discover an artist, convince the record executives to sign them, find the artist a record producer and studio, and help develop many aspects of the artist's career such as style, promotion and marketing.
Today, thanks to the Internet, the artists themselves can do most of that.
Today, recording hardware and software is cheap, accessible, and can be easily run by monkeys, marketing and promotion can be done through social media websites and digital distribution, and now every major player in the business won't even acknowledge you unless you already have some self-made clout.
So now, who is A&R for?  Record labels?  Artists?  Do A&R services even exist anymore?
The answer is yes.  Although there are a lot less of major labels, the power of an A&R rep is diminished, and the web has provided an easy way to discover music, these labels still have a few A&R reps that have new methods for discovering new artists, and are used to filter though the watered-down internet.
In the independent label world, old school A&R is still used, and actually still a very relevant way to scout new talent.
The best example of this is indie label XL Recordings discovery, development, and utmost support of Adele a few years ago.
She is still with XL, and very successful.
Other than that, the face of A&R has changed so much; most wouldn't even recognize it anymore.  Many have been saying that music supervisors are the new A&R people.
Music supervisors are the ones whom, most of the time, are selecting music for film, TV, and video game projects (among other duties).  Some 90% of the music placed in these projects comes from unsigned, independent artists, and many have been discovered and launched successful careers by this approach.
Others have said that another new form of A&R is websites and blogs.
The Artic Monkeys were the first artist whose career was greatly impacted by MySpace support, and Incredibly popular music blogs have a lot of pull and can serve as the new "gatekeepers".
A blog like Brooklyn Vegan, one that is viewed by millions a month, can essentially make or break a new artist simply by featuring an artist on their homepage.
Other sites like Yahoo music helped launched the Plain White T's, and sites like YouTube offer an excellent platform for videos, and are debuted on a weekly basis.
YouTube has also expressed that they are not just in it to just throw any old artist up, and hope for the best. The label department of YouTube actively seeks out artists that they actually believe in.
Music publishers have also been thrown into this new A&R conversation as well.  Long beforeColdplay was signed to Capitol Records, they were affiliated with BMG music publishing that provided funds for recording, and even shopped the artist to labels.
Chrysalis music publishing also is building a reputation for really getting behind and pushing their artists into the spotlight.
Ultimately, the fan is the true A&R rep of today.  With all the options and avenues to discover music on our own (and 99% of the time it's free), the fan is truly the sole "gatekeeper".
Fact is, cream rises to the top.  Most every major player in the music industry will tell you the best advice they can give artists and artists is, "Just be good", and the fans will let you know if you are.  Bottom line is, if you really do have great songs, there should be no excuse not to be discovered with all the amazing technologies today that allow you to get your music in the peoples' hands cheaply.
If all you need is more information then go to https://goo.gl/yOZwH6 for more details.
If you are serious about getting presented to the many industries that can make you successful then lets get it started.
Lets get it started!
Call the manager once you have made your decision at 347-695-0899
Are you ready to start?
Are you frustrated with the slow progress?
Are you frustrated with the slow progress you've faced in growing your online fanbase across your social media platforms?
Now more than ever your online presence is one of the most important aspects of any artist or musician's career and can no longer be ignored.
We know how daunting a challenge it can be.
It's both time-consuming and often disheartening all the while you're understandably more focused on your art.
So whether it's substantially increasing your Twitter, Instagram or SoundCloud followers, or connecting with brand new YouTube subscribers, we've got you covered.
We've developed highly effective, completely organic methods of bringing you and your music to the attention of fresh new fans who are just waiting to discover you.
If you are ready to grow your audience and take your social media presence to the next level, contact us!
In addition to our social media promotional services, our marketing services remain the best in the industry.
We have long-standing relationships with top tier programmers across the country and will promote your music video to national outlets (MTV, MTV2, REVOLT, mtvU, BET, Much Music, FUSE/FM, AXS-TV), regional video shows (California Music Channel, JBTV etc.), retail video pools (outlets that provide in-store music video programming to retailers, fitness centers, shopping malls, nightlife locations, etc.), video-on-demand providers (Music Choice, PCMusic, Havoc TV), mobile phones and tablets, nightclubs and numerous high profile Internet outlets and blogs.
Why Do You Need To Be Treated Like A Startup Company?
Why Do You Need To Be Treated Like A Startup Company?
The parallels between a startup and an Artist in its infancy, explaining why many of the same principles, which govern a successful startup and allow it successfully get off the ground can be applied with equal success to an Artist.
Amazon. Google. CCR. Nirvana. Besides their overwhelming individual successes and influence, they all have something else in common: every single one of them started in a garage. Just like coders in a startup focus strictly on their core product, Artists in their infancy tend to devote almost all of their time on music, and why wouldn't they? Nobody wants to listen to bad music!
But you know what else they all have in common? They got their start in a garage but didn't stay there. They became multibillion-dollar industry leaders and sold out arenas. If you want to make a career in the music industry, you'll have to tackle business issues with no less energy and creativity than you bring to the music.
Let's face it, the business side of music isn't always sexy; we'd all rather spend time with our favorite instrument than calculating the ROI of tours, profitability of different merch lines, and everything else. However, if you're not paying attention, the expenses associated with your growth tactics can quickly strip away any revenues.
The solution to this is to treat your Artist just like that scrappy startup whose clearest measure of success is user acquisition cost, or how much you need to spend to win over each new customer.
Artists, of course, call these customers "fans" and the goal is to get as many of them at the lowest possible cost. To get out of garage mode, you'll need to be curious yet stay laser focused: every penny your Artist spends — from music videos to new songs, guitar strings to gas — should contribute in some way to your goal of adding new fans.
Every Artist has different user acquisition tactics, but most will use some blend of these:
Releasing new music is absolutely necessary but the costs of studio time, generating album artwork, time spent writing, release fees, and advertising can really add up. Fortunately companies like CD Baby can help you through the whole process of releasing and selling your music.

Releasing visual content like music videos, vlogs, and livestreams helps build your brand and gives you a mass platform for engaging with all of your fans, but you'll need to invest a lot of time and money in planning, filming, editing, and advertising it.

Playing live shows helps you connect more intimately with fans and grow your presence regionally, and ticket sales and merch are responsible for huge chunks of most Artists' income. However, a good tour requires lots of time to plan and significant financial investment for food, lodging, booking, promos, fuel, and auto maintenance or rental.
Calculating costs for fan acquisition:
A startup would sum up their marketing expenses and divide them by the number of new customers they added to calculate their user acquisition cost.
Your Artist's expenses are pretty straightforward to calculate: save receipts and invoices and be diligent to log them somewhere. The hardest part of the equation is counting your new fans, but you'll first need to set goals and define what a new fan even is. To pull it off, you'll need visibility into several different channels including social media likes and followers, digital stream count, album sales, live show attendance, and email list subscribers.
The good news is that it's easy to track the effects when you release new music and video content online. Most social, streaming, and distribution platforms offer audience analytics tools to you for little or no charge; use them! For a more comprehensive view of how your business is advancing, you should also consider trying out a free tool like Next Big Sound.
The number of new fans gained from live shows can be trickier to pin down, but one great tactic is to encourage new fans to drop by the merch table and sign up for your mailing list.
Offer an item like a sticker or a free song download to drive more of them to convert from passive listeners to active fans. You'll be able to reap the obvious benefit of having a way to contact new fans for plugging your new single or tour, and — every bit as importantly — you'll also have a concrete list of new users. At the end of the tour, divide the total cost of the tour by the count of new email addresses in your dataset.
There will be some trial and error to the inexact science of expanding your fan base, but you should always be in the cycle of trying something new, measuring its success, and learning from it.
If you're ready to decrease your user acquisition costs, here are some practical, tried-and-true growth hacks you can try in order to stretch your Artist's dollars the furthest:
Co-writing:
Find another Artist or artist to collaborate with on a new song, then co-write and release it together. If you split the recording and advertising costs, the savings can really add up. More importantly, when both Artists push the song to their fans, you'll trade access to your fans for access to theirs, which increases the potential of your return.
Video content:
Attention spans are low and content is king. Sharing content regularly is a great way to engage with your fans. You probably can't release a new song every week or hit areas on tour more than once or twice a year, but you can post good content frequently, and it doesn't have to cost a ton of money. Having professional music videos is great, but creating lots of low-budget video content can be even more effective.
Try releasing a "behind the music" for each track on your new album to give fans the inside scoop of the song and recording process. Livestream your acoustic sets. Post videos from the road. The more content you have, the more the audience will feel connected to you and the more willing they'll be to dish out for your new record or show up when you visit their town. These users tend to have a higher lifetime value for your Artist and are also the most likely to share your content with their friends, helping you organically increase your following.
Playing live shows:
When you're traveling to new markets to reach new fans, make sure you're actually playing for a crowd and not empty rooms. If you don't yet have a significant number of fans in that new market, it's critical to connect with Artists who do. It doesn't cost a thing to have them open a show in front of your fans in exchange for you playing in front of theirs.
Artists have been swapping shows like this as long as tours have been played, and for good reason: it's by far the most cost-effective way to grow your live music fan base. Once you've played a market a few times and earned some fans of your own, you'll be able to leverage that asset to get better offers from area venues and promoters.
Arranging a good show swap can be really time consuming, so consider trading shows inside of a big, international network like Flock (flocklive.com) in order to ensure you're playing in front of people and not just chairs, even in those markets you haven't played before.
It Is Time To Get Serious About Your Music!
If we did not answer all of your questions then call us!
We can help a Recording Artist to get a Distribution or Record Deal.

We can get your music out there!
We all know that the music industry is changing.

People are watching music as much as they are listening to it.
If you want to be taken seriously then your music and your video and your image needs to be in front of people.
People buy what they see.
In order for you to get where you want to be, you are going to have to be seen more.
The way to be successful in the business is to get advertisers to see that you are popular.
It helps if you are good.

What matters is that your popular!
Plans and Pricing!
Start by Hiring a Manager.
A Manager can help your career and
we can Help You to Help Yourself!
We want to help you if you are determined to
make it in the music business.
Most used! $500
We know the labels that need to get your music.

Let your music be judged on the strength of your music.

We will get your music to 30 Record Labels within 30 days.

1. We will represent your music to 30 Record Labels based on the strength of your music.

2. We will represent your music to Radio Stations and TV stations as well as Magazines.

3. We will represent your music to Night Clubs and Club Promoters for shows that pay you.

4. We will get your music to industry people for the best possible outcome.
Order Now!
(Only $1000 is needed as your first payment.)

We will make a website dedicated to your music and promote it.

We will establish your infrastructure and paper work regarding copyrights and publishing.

We will seek to advertise you on MTV and or BET based on your song.

We will place you in 1 national magazine.

We will present your music to 30 Record Labels and negotiate the best offer possible.

We will send your press release to hundreds of industry insiders and investors.

We will present your music to 30 Radio Stations for possible airplay based on your song. We will help get you investors.

We will present your music to 30 record labels and negotiate a distribution deal based on your music.

We will present your music to 30 Record Labels and negotiate the best offer possible.

We will advertise you in a national magazine.

We have to treat your music like a business and promote you like a brand project.

We will send your press release to industry insiders and investors.

You will be involved with industry conventions.

We will seek to get your music with Advertisers.

We will seek to get your music with Advertising agencies.

We will to get your music with Movie making companies.

AUDIOMACK PROMOTION

BLOG PICK UPS

BLOGGING

FACEBOOK ADVERTISING

FREE RADIO SUBMISSION

HIP HOP BLOG PROMOTION

INSTAGRAM PROMOTION

LIVE PERFORMANCE OPPORTUNITIES

MIXSHOW RADIO CAMPAIGNS

MIXTAPE PROMOTION

MP3 EMAIL BLAST PROMOTION

MUSIC BLOG

MUSIC PROMOTION SERVICES

MUSIC VIDEO PROMOTION

RADIO AIRPLAY MARKETING

RECORD POOL PROMOTION

RSS SYNDICATION

SOUNDCLOUD PROMOTION

SPINRILLA PROMOTION

SPOTIFY PROMOTION

STREAMING PROMOTIONS

TIDAL PROMOTION

TWITTER PROMOTION

YOUTUBE PROMOTION

Getting you on Radio, TV, the Internet and in magazines will be essential.

(Only $1000 is needed as your first payment.)
Order NOW!
What is the percentage of people not treating their music like a business?
Are you ready to be a Real Recording Artist?

Do you have a least 1 HOT song?
Are you ready for a manager to present your music to Record Labels?
If you want to have your music presented to Record Labels for a record or distribution deal, then you have to be serious!
What have you accomplished as a recording artist?
What do you want to accomplish as a recording artist?
Are you serious about your music as a business?
What are you willing to negotiate with the labels?
How big is your fan base?
Do you have all of the items needed to be presented for a possible offer?
If you want your talent and your music to be taken seriously by record labels then you have to be prepared to do just that.




Times have changed and so has the music business.

Are you ready to be the next big thing?
Do you have what it takes?
Are you looking for a hand out or a hand up?
Do you want to be successful fast?
Are you willing to work hard?
Can you be the difference or make a difference?
It will take 3 months of hard work plus lots of phone calls and emails and promoting in order to get one of the record labels interested in your talent and music.
Look at your answers.
Think about how serious you are.
What is your goal?
Do you have a plan for that goal?
What type of help do you need?
Call the manager at 347-695-0899
The manager can give you an overview of what has to be done as well as going over the plan to get your music to the labels for consideration.
What percentage of people are more successful with a Manager?
Frequently Asked Questions
Why do you help people?
We help people who pay us to help them. It takes money to make money. Business is about who you know as well as what you do. Nothing in life is for free. We all have to pay sooner or later. Lets get it started! Go to
http://www.makeitorbreakit.com/start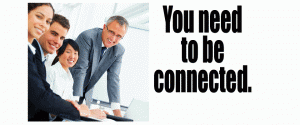 Do I have to pay?
Yes! Music is a business and like any business, there is a fee for services rendered. There are no sure things in life. Getting ahead in life is based on several things. Your talent, your music your contacts and who you pay to work for you. If you spend and invest your money the right way then your success will be according.
Can I do it myself?
You can do it if you know what you are doing!
Meeting with top level, big city agencies on your own, results in expensive travel costs,
ending in a dead-end at the receptionist's desk.
Without referrals, getting to see the top people is difficult.
To meet major labels, agencies, TV, Film, Theatrical, Commercial, and Reality shows, means you will need help to simplify the process.
Lets get it started! Go to http://makeitorbreakit.com/start
How important is popularity in getting a Record Deal?
Aside from your song and your image, your popularity is among the most important things that a record company is looking for. Your popularity is a way for them to gauge how many songs will be sold. It's a great way to gauge and forecasts how many people like your music. If your Fan base represents 10,000 fans then chances are 400,000 are going to buy your song because 10,000 people like your song. This gives the record company a forecasting tool to estimate how many sales might happen when your music is considered as a signing investment. When your manager presents these details and facts to a record label, then, that is when the negotiations really begin. Are you ready?
Can I really do it all myself?
You read books, you have a friend, you got an uncle, you heard you can do it yourself!
By the time you read books and get the practical understanding or experience, you should be 81 years old.
Do you want to get on stage and perform then?
Here are some books to read: All You Need to Know About the Music Business by Donald S. Passman. Artist Management for the Music Business by Paul Allen. This Business of Music: The Definitive Guide to the Business and… by M. William Krasilovsky, Sidney Shemel, John M Gross, Jonathan Feinstein. Music Marketing: Press, Promotion, Distribution, and Retail by Mike King. The Plain and Simple Guide to Music Publishing, 2nd Edition by Randall Wixen. What They'll Never Tell You About the Music Business: The Myths… by Peter M. Thall. Music Law: How to Run Your Band's Business by Richard Stim Attorney. Music Business Contract Library (Hal Leonard Music Pro Guides) by Greg Forest. Six-Figure Musician – How to Sell More Music, Get More People to… by David Hooper. Music Money and Success 7th Edition: The Insider's Guide to Making… by Jeffrey Brabec, Todd Brabec. Start and Run Your Own Record Label, Third Edition by Daylle Deanna Schwartz. Musician's Business & Legal Guide (4th Edition) by Mark Halloran Esquire. The Musician's Guide to Licensing Music: How to Get Your Music into… by Darren Wilsey, Daylle Deanna Schwartz. Music Business Handbook and Career Guide by David Baskerville, Tim Baskerville.
Hire our MANAGEMENT team because you may be wasting your talent. Go to http://makeitorbreakit.com/start
To Investors, Underwriters and Sponsors!
The recording artists business plan should be simple and very general.
Most artists start off with $10,000 in liquid funding.
Their catalog consists of their future potential that is usually $1 million per year.
The ability to obtain sponsorship, underwriting, investors, product placement, and more which will lead to $1 million gross for a recording artist who can pass the test of time. The strengths are the songs, the catalog, merchandising, product placement, and videos.
The weakness is the lack of funding to advertise.
The opportunity is regional, domestic, and international.
The threat is the absence of market saturation needed to expand quarterly.
The merchandising and branding of the artists will be the name, face, and likeness that will serve as the key elements in attracting investors, advertisers and funding. There is an entire support staff labeled support staff, which is the major overhead for any recording artist.
The growth of any artist grows by 18 percent per year.
The Marketing Plan is tantamount to selling music by every means necessary.
The Advertising Plan is to sell music by every means necessary.
Current audiences and demographics are but not limited to 18-60 who are captured by a good beat, meaningful lyrics and the images of what they see on TV and other multimedia outlets.

The COMPETITION will be but not limited to the top 10 artists on the charts at any given time.

Here are the strategies. Raise brand awareness:
– Increase the external communication with media outlets.
– Develop a distribution channel online and with retail outlets.
– Develop a new merchandising product based on each song.
– Get international distributors, booking agents, advertisers, promoters, and sponsors.
-Advertise on TV, radio, social media, the artists website, affiliate marketers, iTunes, amazon.com, Hulu, and Netflix are the tactics that will be used.
We have a lot of answers, as we know you have lots of questions.
The goal of this business plan is to get investors interested in the artist and their catalog.
Disclaimer to an Artist.
Disclaimer to an Artist.
We don't believe in overnight success or get rich programs.
Only hard work, adding value, and serving others with excellence and constancy will get you ahead.
Our programs are intended to help you reach your full potential and make a difference in your world.
Disclaimer: Results may not be typical or expected for every person. This is not a "get rich quick" scheme. All information contained in this website is based on best practices and for educational-purposes only. As stipulated by law, we cannot and do not make any guarantees about your ability to get results or earn any money with our ideas, information, tools or strategies.
Your results in life are up to you, your talent, your skills, your team and your project.
Nothing on this page, any of our websites, or any of our content or curriculum is a promise or guarantee of specific results or future earnings, and we do not offer any legal, medical, tax or other professional advice. Any financial numbers referenced here, or any of our sites, are illustrative of concepts only and should not be considered average earnings, exact earnings, or promises for actual or future performance.
Making decisions based on any information presented in our products, events, services, or website, should be done only with the knowledge that you could experience hardship or significant losses just as you could do anything new.
Use caution and seek the advice of qualified professionals when attempting any lifestyle change or business or financial endeavor.
Consult your doctor, accountant, lawyer or professional advisor, before acting on this or any information.
You alone are responsible and accountable for your decisions, actions and consequences in life, and by your registration here you agree not to attempt to hold us liable for your decisions, actions or results, at any time, under any circumstance.
All of our terms, privacy policies and disclaimers for this program and website are here. It's all the regular legal mumbo jumbo but we feel transparency is important and we hold ourselves (and you) with a high standard of integrity.
The information contained in or made available through the Sites (including but not limited to information contained on message boards, in text files, or in chats) cannot replace or substitute for the services of trained professionals in any field, including, but not limited to, financial, medical, psychological, or legal matters.
In particular, you should regularly consult a physician in all matters relating to physical or mental health, particularly concerning any symptoms that may require diagnosis or medical attention.
We and our licensors or suppliers make no representations or warranties concerning any treatment, action, or application of medication or preparation by any person following the information offered or provided within or through the Sites.
Neither we nor our partners, or any of their affiliates, will be liable for any direct, indirect, consequential, special, exemplary or other damages that may result, including but not limited to economic loss, injury, illness or death.
Making decisions founded on any information presented in our products, events, services, or website, should be done only with the knowledge that you could experience risk or losses just like any entrepreneurial endeavor.
On our Site, we will occasionally discuss mature topics and language relating to personal and professional growth that may use explicit language. Users who are uncomfortable with such topics or language should not use our Sites.
You alone are responsible and accountable for your decisions, actions and results in life, and by your use of the Sites, you agree not to hold us liable for any such decisions, actions or results, at any time, under any circumstance.
DISCLAIMER: forecasting your success is used for demonstration purposes only.
This is not to be used to actually value your talent, skill, project or service.
Many variables go into the value of your company including local market conditions.
You should consult with a licensed business broker in your local market.
Our company specializes in Radio Marketing, Tour Promotion, and Social Media.
Each of our services specifically addresses a target within the web-marketing arena.
The scope of our services includes Radio, Television advertising, Tours, Blogs and More.
The services we provide are but not limited to:
Major Tour Placement, Music Video Submissions to MTV, BET, VH1, Revolt, Fuse, National Radio Campaign, College Radio Campaign, Online Radio Campaign, Record Pool Promotion, Urban Blog Promotion, Mp3 Blasts, Tour Promotion, Banner Advertising, Email Marketing, SEO Services, Mix tape Promotion, Twitter Followers, Twitter Retweets, Website Traffic, Instagram, Followers, SoundCloud Plays, Reverberation Plays, Views & Widget Hits and More!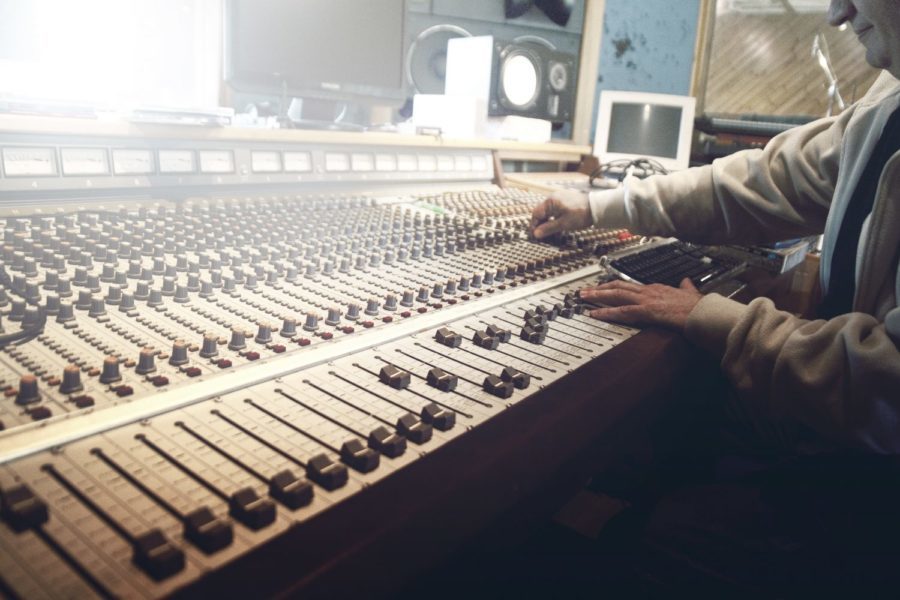 To the Artist!
Do you want our Management firm to help you?
Do you understand the business impression that is needed on your project?
The manager will talk to you about your music and your course and direction.
It should be a serious conversation about business and how to get you to be successful at what you are doing.
Yes, we do promote artists and music producers.
The goal is to get your music known, seen, and heard in the public and in several industries.
Our services are meant for people who are serious about their music.
How serious are you about your music and your business?
There are many elements required in order to accomplish your goals.
What number should the manager call you at in order to explain the benefits, possibilities and probabilities of your project?
How serious are you about your business on a scale of 1 to 10?
How big is your catalog as a Recording Artist?
How big is your catalog as a Music Producer?
What questions do you have for our management services?
How will you make it in the Music Business?
A Manager can help your career and we can Help You to Help Yourself!
We want to help you if you are committed to making it in the music business.
The Manager promotes and manages an artist so that they can get you Seen, Heard and sold!
Record Labels, Radio Stations, TV stations and Booking agents are looking for the next BIG THING.
Are you reinventing how things are done?
It takes more than talent to make it in the music business.
Our job is to promote and manage Talented People.
We have to prove to the industry that you can be successful.
We have to let them know about you!
We have a step-by-step plan that has worked and we are always updating it.
We will promote you using the contacts that we achieved over the last 30 plus years in the Record, Television, and Media Business.
* We will represent your music to 30 Record Labels based on the strength of your music.
* We will represent your music to Radio stations and TV stations as well as magazines.
* We will represent your music to Night Clubs and Club Promoters for shows that pay you.
* We will get your music to industry people for the best possible outcome.
How do we plan on helping you be successful?
Getting you on MTV and BET is where it begins.
1. It entails placing you in magazines like Hip Hop Weekly and the Source Magazine.
2. It entails booking you for shows.
3. It entails getting you presented to Record Labels.
4. It entails finding you a booking agent.
5. It entails getting your website built.
6. It entails getting your calls from the public and industry people.
7. It entails getting you DJ placement at clubs and other venues.
8. It entails promoting you by a text blasting campaign.
9. It entails promoting you by a weekly e-mail campaign.
10. It entails getting your press releases to industry people.
11. It entails getting DJs to play your song.
12. It entails getting you a Press Release on you and your song.
13. It entails getting your song to College Radio Stations.
14. It entails getting you investors.
15. It entails promoting you on the radio.
16. It entails getting your song to nightclubs.
17. It entails placing your commercial on the radio.
18. It entails getting your song to record pools.
19. It entails registering your copyrights.
20. It entails getting your publishing company registered.
21. It entails getting your SEO placement.
22. We will be working together with you daily.
23. Branding your name and music is top priority.
If all you need is more information then go to https://goo.gl/yOZwH6 for more details.
If you are serious about getting presented to the many industries that can make you successful then lets get it started.